GRANDVILLE F
Regular price
$1,595.00 USD
Regular price
Sale price
$1,595.00 USD
Unit price
per
Sale
Sold out
WHAT'S INCLUDED?

What Your Plan Package Includes:

Exterior Elevations: show the front, rear and sides of the house, including exterior materials, details and measurements.

Foundation Plans: include drawings for a standard, daylight or partial basement, crawlspace, or slab foundation. All necessary notations and dimensions are included. As local codes vary from region to region it is recommended to have a local design professional or engineer review the foundation plan prior to submitting for permit.  (Foundation options will vary for each plan. If the home you want does not have the type of foundation you desire, you will need to contact a local designer/architect of your area.)

Detailed House Floor Plans: show the placement of interior walls and the dimensions for rooms, doors, windows, stairways, etc., of each level of the house. 

Cross Sections: include drawings showing a vertical plane cut through the house plan to view the internal structure details of typical wall, floor and roof construction. Also noted will be dimensions for Subfloor through Top Plate.

Roof Framing Plan: indicates the layout for rafters, joists, trusses, decking details and all roofing details needed to frame the roof.

Framing Plans: indicates the layout of girders, beams and joists and all framing details needed.

Beam Calculations: indicates the size, type and location of support beams needed. 

Footing Calculations: If indicated, these show the size and dimensions of the footings required to carry the vertical load.

NOTE:

Due to regional variations, local availability of materials, local codes, methods of installation, and individual preferences, it is impossible to include electrical plans or details on heating and plumbing work on your plans. The duct work, venting, and other details will vary depending on the type of heating and cooling system (forced air, hot water, electric, solar) and the type of energy (gas, oil, electricity, solar) that you use. These details and specifications are easily obtained from your builder, contractor, and/or local suppliers.
Return Policy, Building Code & Copyright Info
   

PLAN SPECIFICATIONS

 
Square feet
2408.0
Width:
48'
Depth:
38'
Bedrooms:
 
3.0
Bathrooms:
2.5
Floors:
2.0
Bonus Room:
X
Study Den:
X
Master on Main:
Foundation:
CRAWL
Garage:
410.0
Garage Stalls:
2.0
Garage Type:
FRONT LOAD
Main Floor:
1024.0
Upper Floor
1384.0
Lower Floor:
Attic:
Bonus:
245.0
Overall Height:
28'11"
Share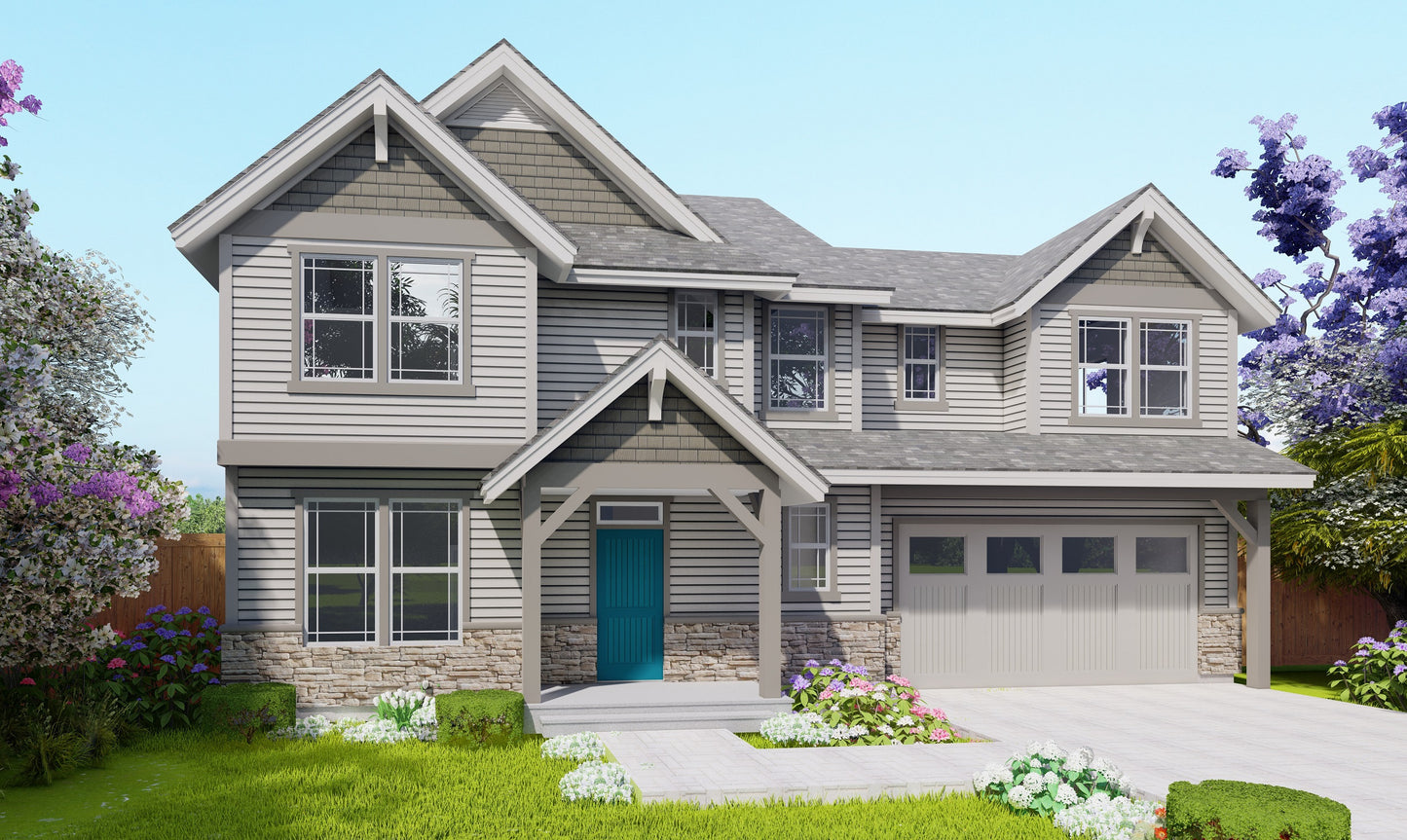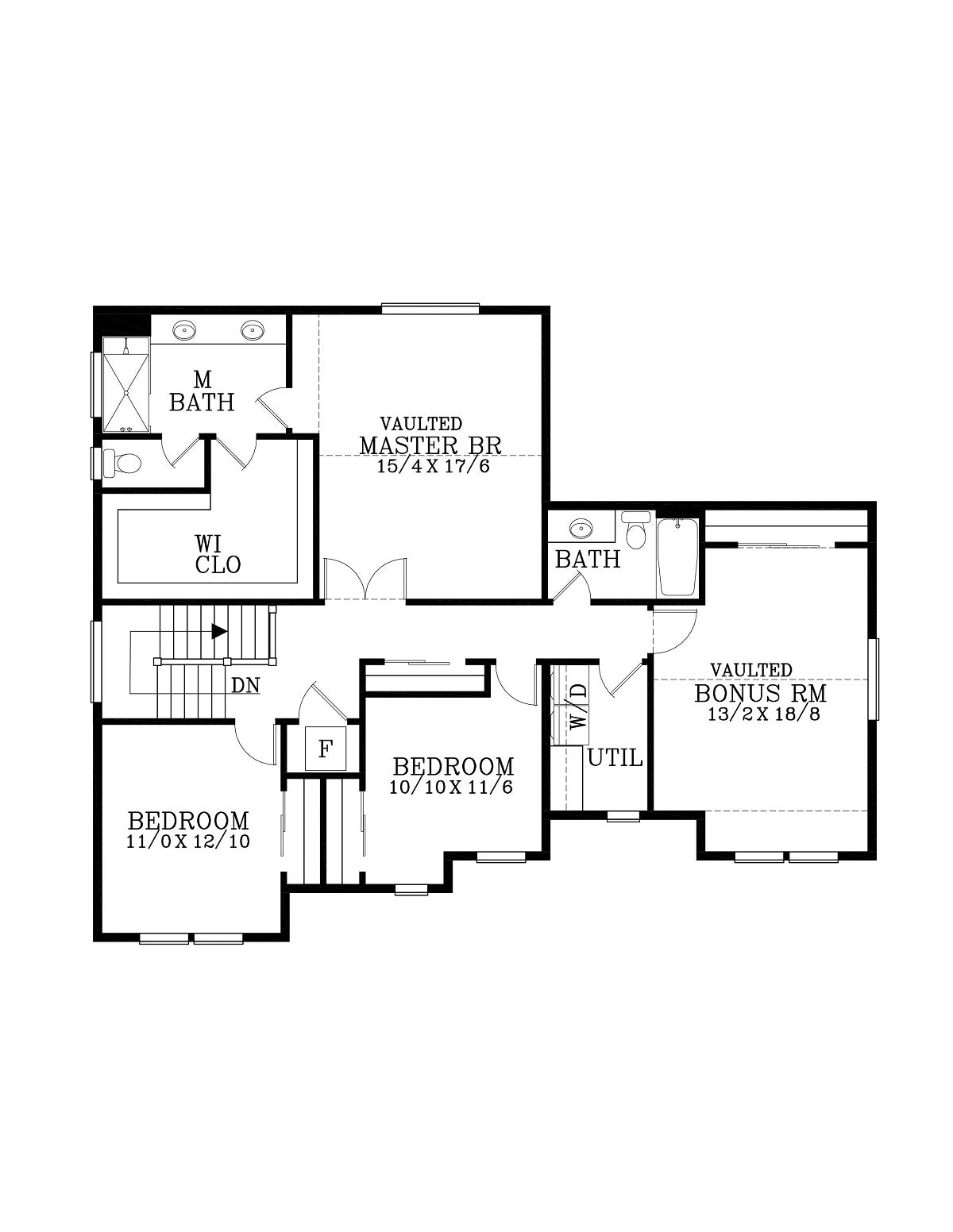 Return Policy, Building Code
RETURN POLICY
Because of copyright laws and the possibilities of making illegal copies of the plans you received, our plans may not be returned for credit or refund under any circumstances once the order has been processed. Please double check your selection before ordering.
BUILDING CODES
Plans purchased shall be in compliance with generally accepted zoning principles. These zoning principles may or may not be the same as the zoning laws and regulations in the locale where Customer will construct the plans. Our plans are designed to meet most national building codes at the time they were originally drawn. Many states and counties amend the codes for their area. It is the responsibility of the purchaser and/or builder to see that the structure is built to meet the codes of your area. Customer hereby indemnifies and holds America's Best House Plans, Inc., its principals, employees and agents, harmless from any claim, loss or liability resulting from the failure of the plans to comply with local zoning laws or regulations or for any other breach of this Agreement attributable in whole or in part to Customer or its builder. Because local codes and regulations and even methods of construction vary across the nation and internationally, certain alternative planning may be necessary to adapt the plan to your area. For this reason heating and plumbing are not included with our plans. You should be able to meet with these subcontractors to select and plan the system that is most appropriate for your area.
Some municipalities may require plan review by a licensed Architect or Structural Engineer of your area. After plan purchase from https://www.suntelhouseplans.com the customer is responsible for additional expenses incurred through meeting municipality requirements or other requirements for construction.
ABOUT THIS PLAN
This 3.0 bedroom, 2.5 bathroom GRANDVILLE F house plan features 2408.0 sq ft of living space. Suntel Design offers high quality plans. With over 35 years of experience, we have worked hand in hand with professional Builders and Realtors in an effort to continually improve design standards. By understanding and responding to local demands, Suntel has created economical designs that are easier to build and that sell faster! By offering in-house revision services, we are able to create the perfect solution, no matter how small or large the modification may be.